Sounds from the Star Wars Movies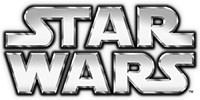 Star Wars is an epic space saga created by George Lucas in the 1970s. From relatively humble beginnings, it has grown to be the most successful film series in motion picture history and a pop culture phenomenon. The series combines a timeless story of good versus evil with a compelling cast of characters as well as ground breaking special effects.
Below you will find samples of Star Wars wav files and sound bites from A New Hope, Empire Strikes Back, Return of the Jedi and the first three Episodes; The Phantom Menace, Attack of the Clones and Revenge of the Sith. Please enjoy these sample Star Wars wav and mp3 files and check back for updates.
A New Hope, Empire Strikes Back, Return of the Jedi - Sound Files
Episode I - The Phantom Menace Sound Files
Episode II - Attack of the Clones Sound Files
Episode III - Revenge of the Sith Sound Files