Help with linking to The Sound Archive
If you would like to link to The Sound Archive web site, please read the below information and choose the linking option you prefer. Thank you for supporting this wav sound file archive if you have any questions please let us know.
Disclaimer:
PLEASE DO NOT LINK TO THE SOUND FILES.
All these sound files are intended for entertainment purposes only and are provide as a resource, please download these files. Help keep this site up, bandwidth is expensive.
Banner Ad Link 300x250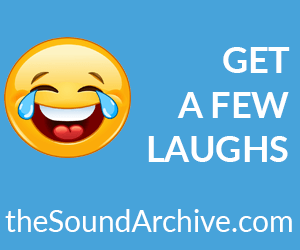 Banner Ad Link 320x100

Text Link
Funny Sound Files from The Sound Archive.